ENTREPRENEUR MEMBERSHIP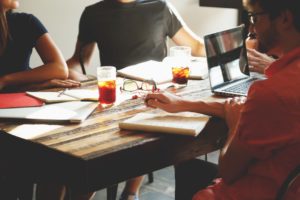 This program is designed to help the Entrepreneur grow and develop their business.
Are you a small business owner that is looking to grow but needs help? The business may have many moving parts that don't let you focus on working on the business.
With this program we focus on top and bottom line growth; develop and execute strategic objectives; attract, retain and develop top talent; create a better work life balance; and ensure that the business owner has an exit strategy built into the plans.
This program brings a group of entrepreneurs together six times a year to learn, grow and create their ideal level of success.
---
Ideal Candidates include:
Anyone who considers themselves an entrepreneur and the bank knows you as: Founder, Owner, President, CEO of a small business.
Business owners who don't have all the components ironed out and are looking for guidance (your business should have revenues of $500,000 to $3,000,000 in the last year)
Growth-minded individuals
---
What specifics can the program help with?
Our focus is on solving problems and increasing profits. We help individuals at the top deal with their unique challenges.  Here is a sampling of topics, however, almost any business problem is open to discussion in a safe environment.
EDUCATIONAL COMPONENT
Creative problem solving
Leadership development
Customer service best practices
Key financial performance Indicators
Communicating to Influence
Compensation strategy
Motivating employees to peak performance
Developing a marketing plan
ROUND-TABLE PEER REVIEW
Address issues, opportunities, and challenges
Leverage collective experience and expertise
Build communication bridges from those that have the knowledge and experience on an issue to those that need it
SAMPLES OF ISSUES, OPPORTUNITIES, CHALLENGES
When do I hire a manager?
Employee is not cutting it – what to do?
I'm thinking of taking on a partner.
What Benefits should I offer?
Should I outsource functions?
I want to pass my business onto my youngest daughter.
We are struggling with a market?
Should I consider merging with a competitor
ONE-ON-ONE COACHING
All the items above plus
Follow-up on the implementation of action items developed
Identification of additional personal and business needs
Review of personal and business strategic plans
---
OVERALL BENEFITS
Different perspectives on the issues and challenges
Occasionally break-through ideas!
No-holds-barred advice from peers who have fought similar battles
Advice that is unfiltered and unbiased
Challenging questions from peers
Alternative or adjunct to traditional board